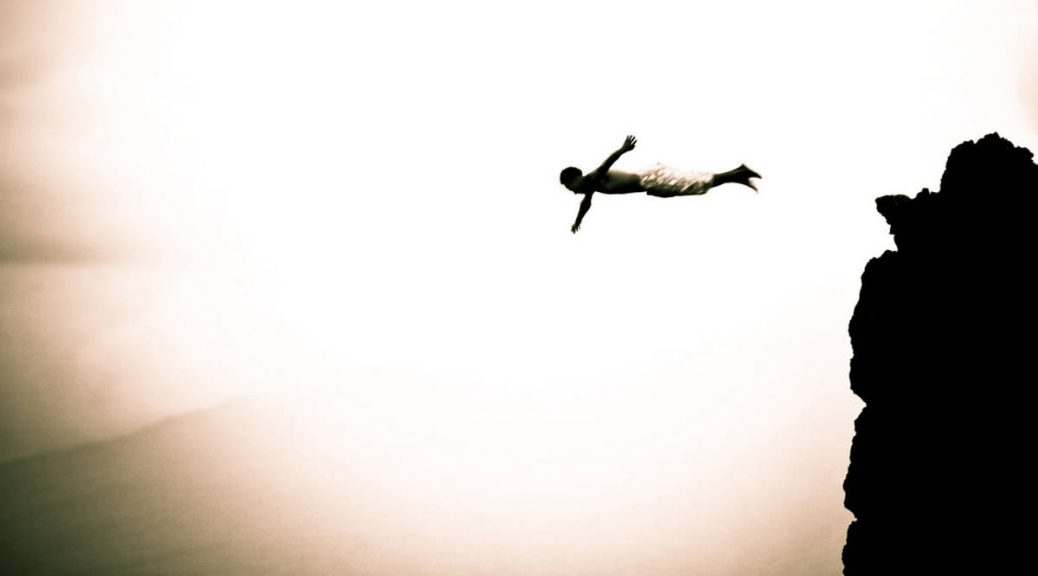 Certainty: Faith's Distraction
Certainty: Faith's Distraction
I am not certain that God exists. That's probably a shocking and disturbing thing to hear from a seminary student and ministry leader, but it's true and I wish a lot more believers would be honest about not being certain either. I think our personal faiths and our ministries would be a lot more healthy and vibrant for it. I also think it would help us grow in our faith. Let me explain…
I've wrestled with the idea of the need for certainty for most of my life to some degree, probably because I am not the kind of person that just believes something because someone in power told me I should. In my late 20s I began systematically dismantling all the scaffolding of my evangelical heritage, taking a fresh look at each piece for coherence and value. Many things I put back into place much as they were, some I scrapped completely, and others got a face lift. One such piece was the idolatry of certainty (yes, I use that word intentionally).
Too often in Christian circles faith is equated with more certainty. More certainty means more faith. The truly mature do not doubt, or so the line goes. But that is a Western cultural perception that has everything to do with how much we live in our heads and intellectualize faith and very little to do with how Scripture describes the essence of a faithful life. Faith in Scripture is far more than just a rational exercise. It is more than knowing what we believe, and it is never described in terms of being intellectually convinced of something. I'd argue that belief doesn't necessarily mean that faith exists at all. Even the demons believe. It isn't that faith has nothing to do with right thinking. Absolutely, we should dig into Scripture to try to understand it. We should turn it backwards and forwards and upside down trying to glean all knowledge out of it. This is the fundamental meaning of loving God with our minds. But if that is all that there is to faith, it is a very anemic faith.
In my life, most of my growth in faith has come through the practice of loving God with my mind, until a couple of years ago when I was confronted with the reality that some things just cannot be resolved through study and exercises of the mind. Questions like:
Can the Bible be trusted? Is Jesus really God? Does God even exist?
Even allowing myself to ponder these questions left me feeling stupid and terrified until I realized that these doubts that had crept in were not a weakening of my faith, but have actually served to increase my faith radically even as I have been left without certainty of the answers.
If I am to be intellectually honest, God's existence, the identity of Jesus, and the reliability of the Bible cannot be proven through logic and reason. The Bible is self-authoritative. That's not logical. God is spirit. That's by definition is un-provable. Jesus lived 2000 years ago and most of what he said about himself was not recorded (we just have the self-authoritative Bible to go on). That's pretty shaky evidence. I DO think there is tremendous evidence for the historical reliability of the Bible and it's preservation throughout the ages. And I DO find reasonable arguments regarding the existence of the Divine and the historicity of Jesus Christ. In the end, I don't have airtight conclusions. I have only reasonable arguments, human experience, and… faith.
Faith is not just some flimsy wishful thinking. It's not delusion wanting. The author of Hebrews gives the simple definition of faith being "the evidence of things hoped for." Hope in English is synonymous with "want," but in Greek there is far more to it. "Hope" in Greek means "to expect." Our faith is not just about what we want, but what we expect to be true. Furthermore, according to James, faith is not real if it isn't accompanied by physical evidence – he describes it as "works."
Essentially, faith is the gap between certainty and hope. It is the proof of what we expect to be true, even when we are NOT certain. Faith is the evidence of expectation. It is the actions of a person's life based on what they have committed to believing, based on what they expect to be true.
I am not certain, in the literal sense of the word, that Jesus is God, that the Bible is divinely inspired, or that God exists. I cannot prove it, so I can't be certain and it's ridiculous to spend anymore energy trying to intellectually chase certainty for these things. What I can do is choose to act as if there could not be any other possibility. I can choose to believe with the level of certainty that I have and act on those expectations, those hopes. My faith is exactly those actions that testify to my expectation that God is who he says he is, that Jesus was God with skin on, and the Bible is a reliable source of truth. My faith isn't grown when I become more convinced that something is true. My faith is grown when I act on hope in defiance of the need for certainty. Faith is the evidence of things hoped for.
Someday I might die and turn to dust and nothing else happens. I can't prove that it will go down that way or that it won't. But I don't expect that will be the case. I expect, I hope, that I will be ushered into God's presence and enjoy life forever after with him. My relationship with God might be a complete psychological delusion, but I hope that it is not, and I will continue living and believing that it is only the appetizer of what forever will be like when all the barriers between my humanness and his eternal nature are gone. This is true faith. In giving up chasing certainty and instead chasing Jesus, my faith has become far more authentic, interactive, and alive.